View and Update CAT
Spacescan.io has the information about most of the CATs that are in the market now. CAT details can be viewed in the top tokens page based on the time duration
View CAT Information​
To view any CAT information.
Navigate to the top tokens page
The rank of each CAT can be seen in this page by various time period (1 day/ 1 Week/ 1 month/ 1 year)
Search the asset ID of your desire in the search box and hit enter.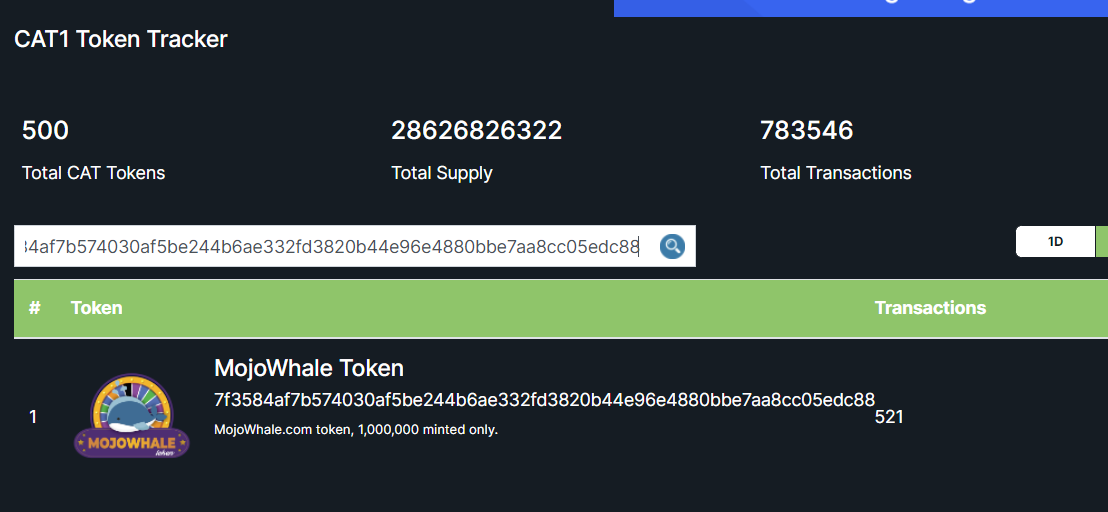 Click on the search result to view the full details of the CAT.
Trading Tip
From this CAT details page, the user can trade that particular CAT in any of the three CAT trading websites.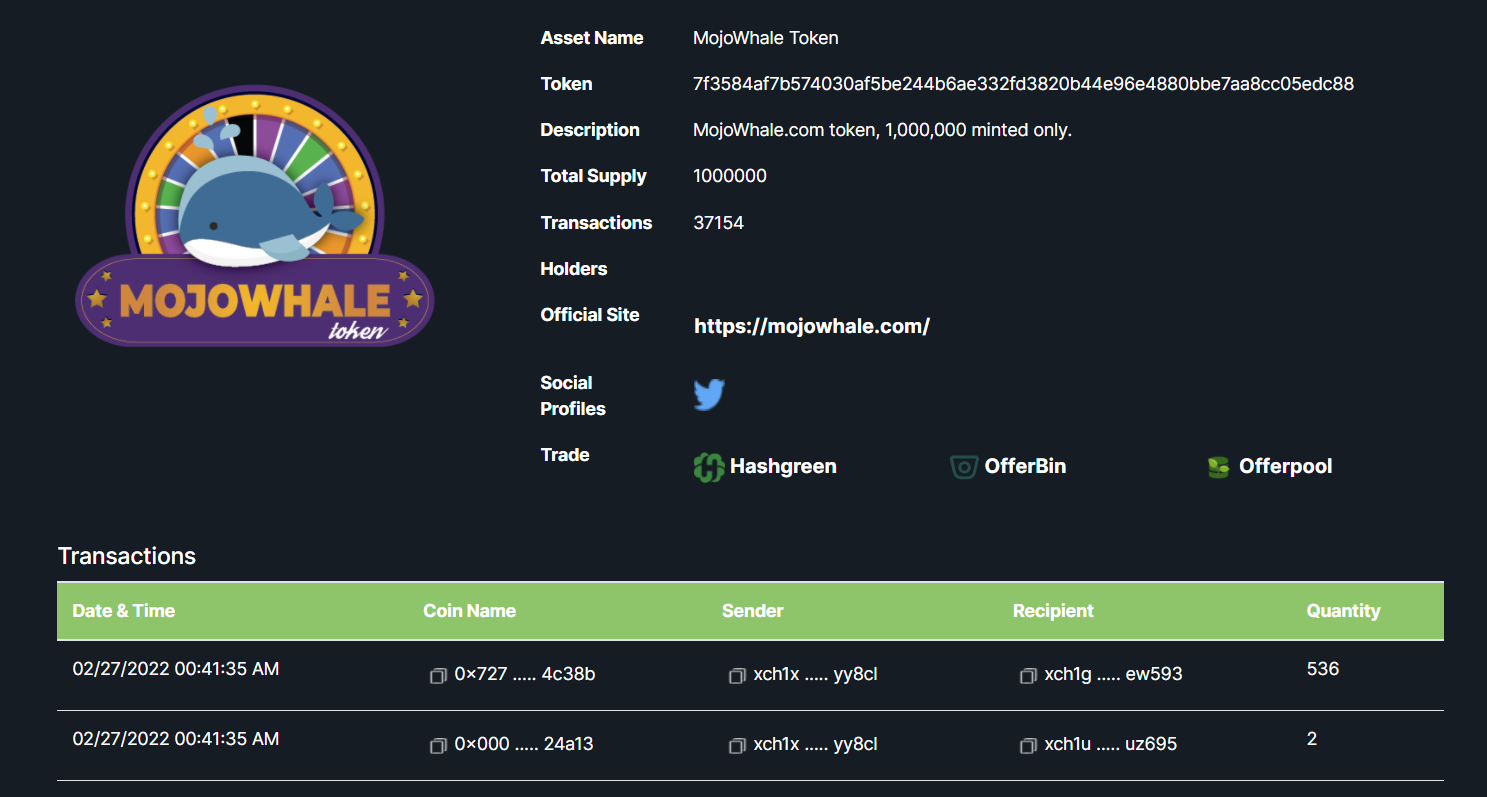 Update CAT details from here​
CAT details can be updated from the top tokens page. If any CAT does not have any details, the CAT owner can update the CAT by clicking on the Update CAT button displayed alongside their CAT. After clicking Update CAT button, the user need to undergo these steps for updating the CAT.
HINT
Once the user clicks on the update CAT button, User will be redirected to login page or update cat token page based on thier account login information.